Cairn Rider #1 | Matt Page
Cairn Rider #1 | Matt Page
Matt is no stranger in the bicycle industry & not only for being a being super-fast multiple discipline racer. He is the organiser of some of the best events of any cycling calendar in the form of Battle on the Beach and Gritfest. If that wasn't enough, he also finds some time to write and review for the popular offroad.cc, which is how we were introduced to Matt. If you haven't seen it already, Matt took on a mammoth task to ride 200km on the Cairn Brave and in the process feel in love.
Matt chose the BRAVe as it's more than simply a bike; it has turned into a crucial tool that has helped him to carry on cycling following a significant life event that left him unable to drive.
Matt's epilepsy started gradually, triggered by a severe head injury sustained in a triathlon crash - that he has no memory of. It wasn't until late 2022 when he received a formal diagnosis and the greatest impact on daily life being that he couldn't drive until the condition had stabilised.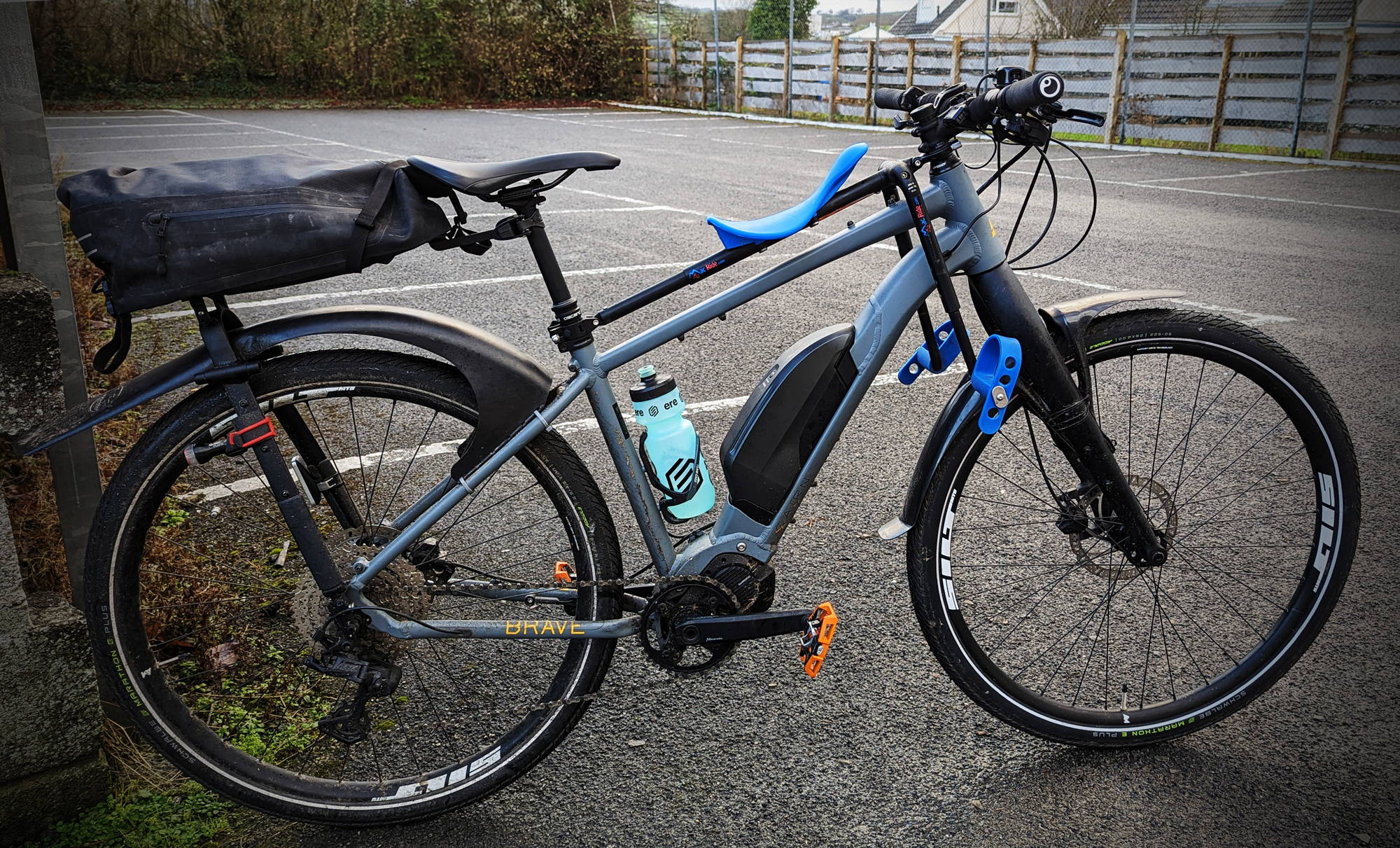 Living in a rural location where driving is essential, Matt frequently had to drive the family or himself to and from work and meetings. The BRAVe allowed him to continue living and working while also showing why a car isn't always indispensable. Even though he is still a super fit and very fast cyclist (when we say fast we mean fast, Matt recently set a Fastest Known Time on The King Alfred Way route that's 350km in under 16 hours) there are still tasks that would not be achievable with an unassisted bike.
Travelling for work is frequently required for site inspections, meetings at various event locations, and the chance to pre-ride courses for the events he plans. At the events themselves he has a trailer setup that allows him to carry everything needed to set up a course.
Matt has truly been able to carry on and perform jobs that he would have believed required a car in the past. All thanks to the utility the BRAVe offers. It is a vital tool for him and his family, and while for some it could be a life-changing bike, for him, it has allowed life to continue.
Specification: 
Matts BRAVe now best fits his needs thanks to a few tweaks and additions. A second pair of wheels, one for the road and the other with mountain bike tyres enables faster changing between the two. He has a Burley Coho XC trailer that can be attached for carrying larger items. A high power Lezyne light on the front that is connected directly to the battery, and a Tailfin rear rack for carrying smaller things.  
The Mac Ride seat allows his two younger children, who frequently need to travel to different after-school clubs. Matt says this can often be for up to 10km journeys to the nearest town. He also took his son on an epic 70km trip in the summer that they both thoroughly enjoyed.  
One of the most interesting spec choices Matt has made is the dropper seat post, not to allow him to ride more technical terrain which they are more often used for on MTBs, but allows for easier mount and dismounts. Finally of course Front and Rear fenders are a must for those days when you need to keep you clothes clean and dry in the Welsh mountains. (FYI that's most of them)
The Cairn BRAVe is available for pre-order now. You can order yours below.