Dartmoor Bikepacking Adventure
Dartmoor Bikepacking Adventure
Claire: One of the
perks
of working in the cycle industry is that your workmates are
generally up
for an adventure, so when it was suggested that Amber, a diehard mountain biker joined me, a seasoned
bikepacker
on
bivi
trip to
wild camp
on
Dartmoor
she agreed
w
ith
only a hint of hesitation.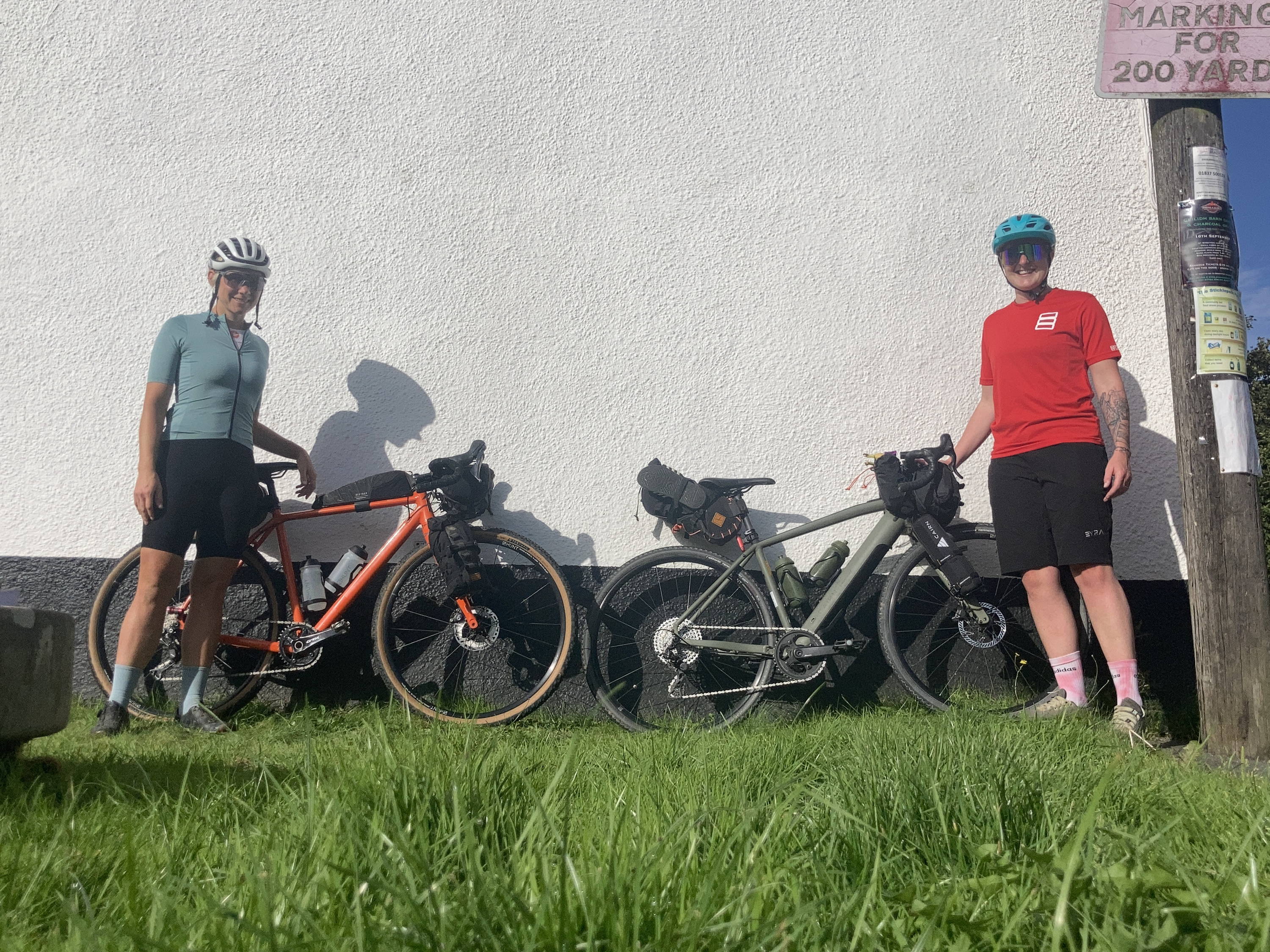 Dartmoor is the only area in England in which wild camping (camping outside of designated campsites) is legal. Last year saw landowners place a ban on wild camping, largely due to misuse of the national park during the Covid Lockdown. The ban was fiercely disputed by various organisations and action groups, resulting in a court case and eventually a ruling against landowners who wanted the practice banned, opening up the area again for enjoyment by the public.  
Amber will admit herself that the kind of miles I cover on my gravel bike is a daunting proposition. She rides a Privateer E161 E-MTB and trail and downhill riding are her thing. Her longest ride to date is 25km and she's never slept in a bivi bag, in fact she's never even heard of a bivi bag.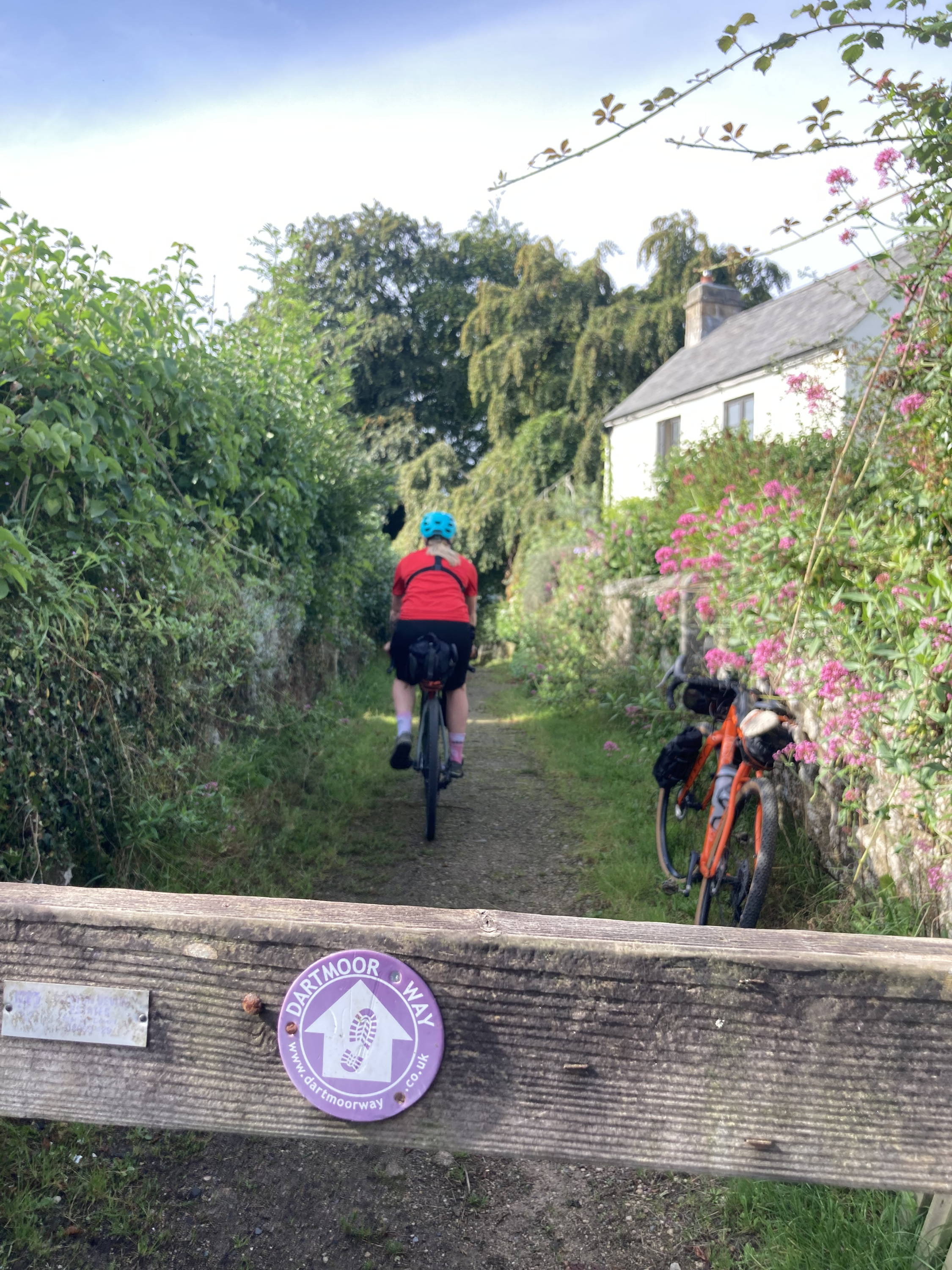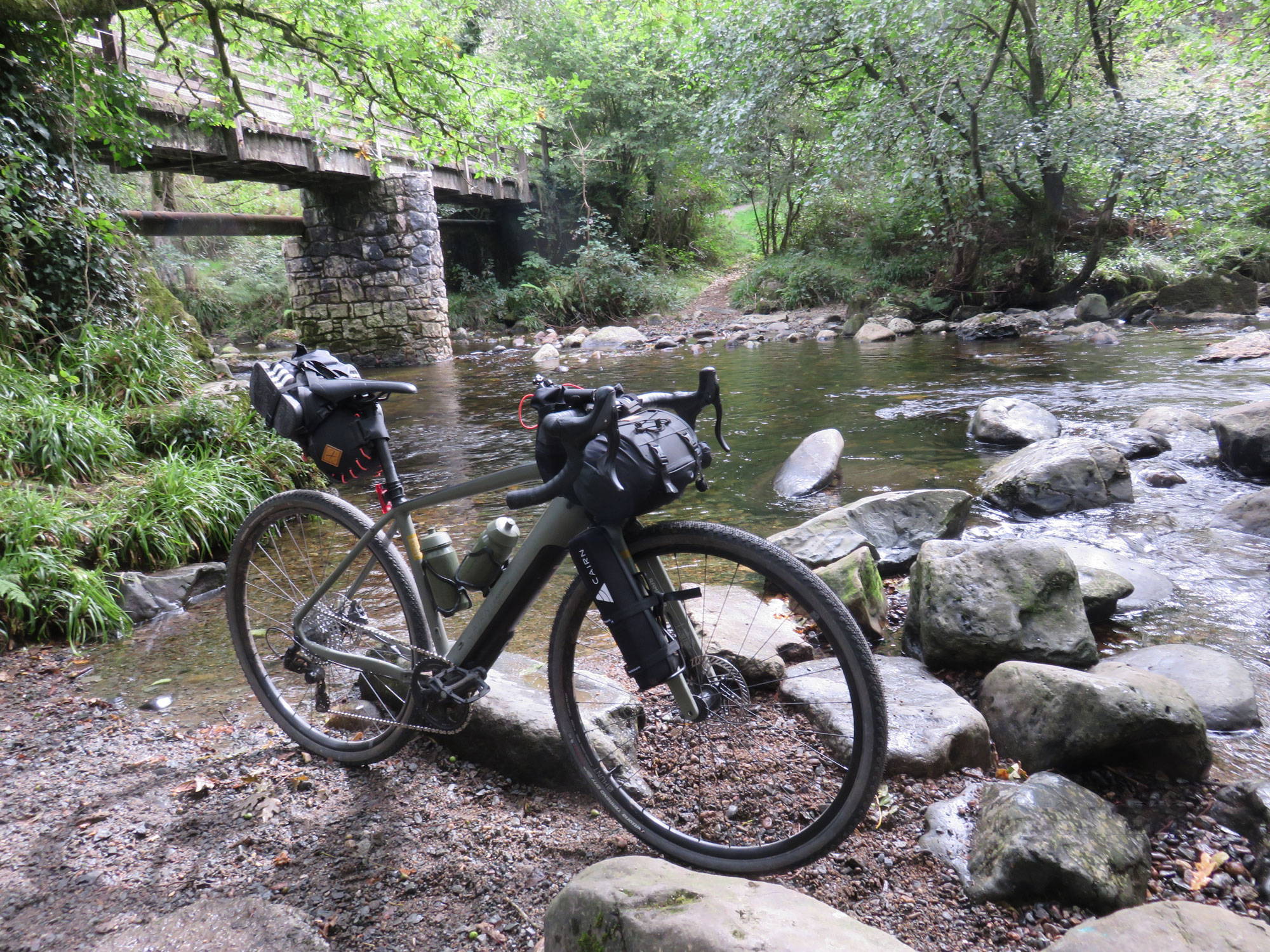 On the flipside I
like nothing more than covering big miles and discovering
new places
on my gravel bike. My holidays are
generally
weeklong
bikepacking trips and
I'
ll
often head out for long days in the saddle with no real aim other than discovering somewhere new
.
My longest ride to date is
30
0km offroad
.
A
ll of this
comes as a shock
Amber…
What had she got herself into?
One of the greatest developments in recent years is the advent of E-bikes. Like them or loath them it is undeniable that they have given a lot of people the opportunity to get outside and explore the countryside on two wheels, commute to work in a more environmentally friendly way and feel the health benefits of riding where they may not have had the ability or desire to before.  
One huge benefit I see is that Ebikes are a great leveller, it allows people the ability to ride with friends, partners or family members who would otherwise not enjoy the experience… this trip was the perfect time to put this to the test. 
We borrowed a Cairn Rambler E-gravel bike and my friends over at Restrap provided the bikepacking bags. I sent a kit list over to Amber and borrowed a sleeping mat and bivi bag for her to use, I will take a stove to keep her sweet with a morning cuppa and promised a proper West Country cream tea and a pub stop on the way. It turns out bribery goes a long way and she's actually excited about the experience despite the concerned look on her face when I tell her to bring a warm base layer, a down jacket and a wooly hat to sleep in… this is the UK in September, the weather could do anything.  
As our trip approached the weather gods blessed us with beautiful sunshine, probably the hottest few days of the year and we were already sweating as we loaded up our bikes for an overnight adventure, armed with a Go-pro and a sense of adventure we set off, and upwards into the moors….
Amber: Going on my first ever bike packing trip came with a mixture of emotions. Mainly excitement, to embrace something completely new, with a side of nervousness. Wondering if my fitness levels and MTB skills would transfer over to make sure I wouldn't be a complete liability. The Cairn Rambler E-Adventure became my trusty steed, allowing me to match Claires fitness levels (thankfully), which meant we rode all day long, across different terrain, stumbling on some hidden gems of history and even some encounters with the local wildlife – it was pretty awesome. I felt like it was a week's worth of holiday rolled into one day! And then came nighttime… a bit of a different story, the excitement faded when I saw the bivy… Now, I am no princess, but come on! Then my love for the local wildlife fully left when I realized I was sleeping on their stomping ground. In theory, sleeping under the stars surrounded by wildlife sounds bliss, but I'd take a lovely glamping set up next time please.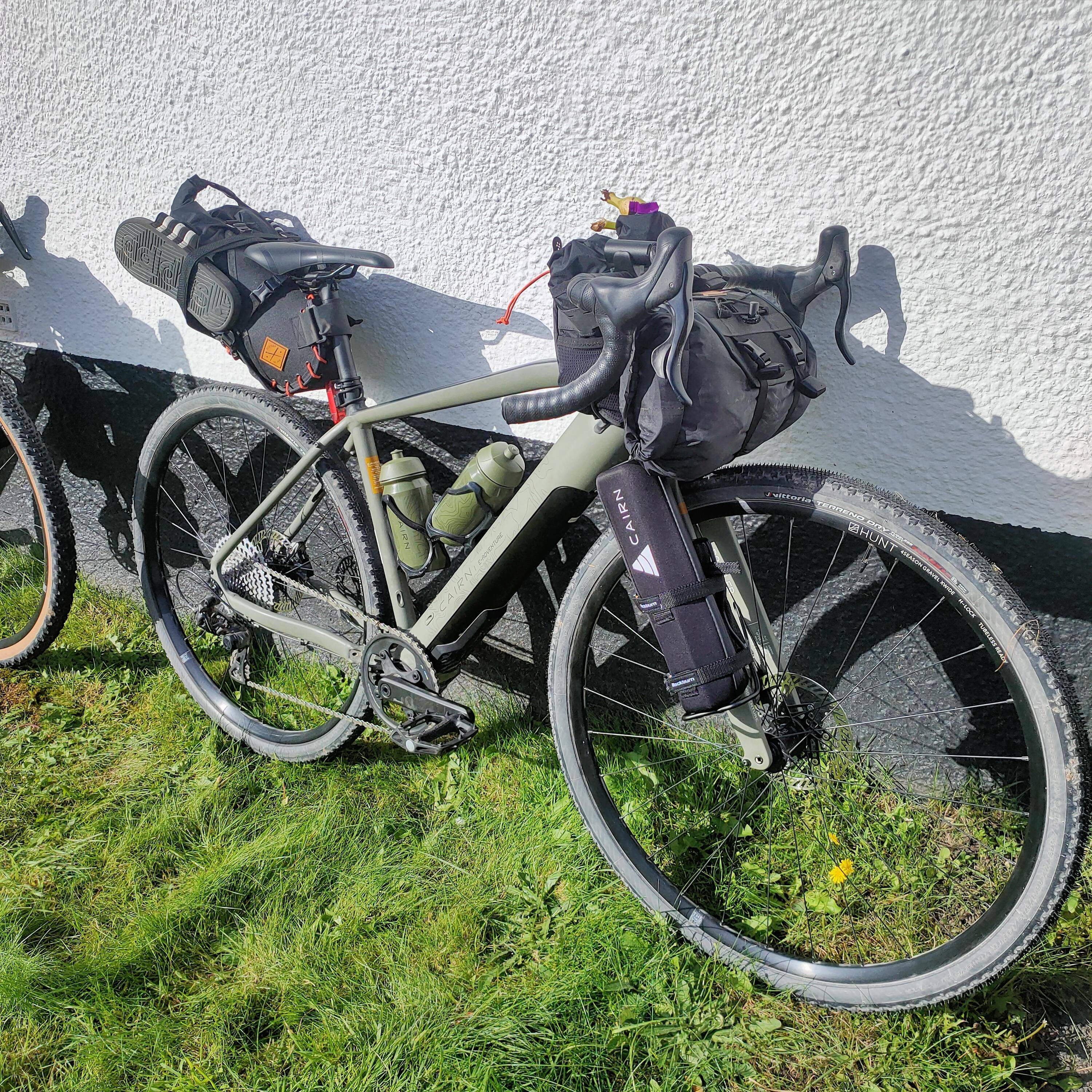 Day 2 – my legs and bum were feeling it. I mean 60km was the furthest I had ever pedalled in one day, even with the cold-water dip I was stiff for sure. So, I took full advantage of the Fazua motor in the Rambler and hit maximum assist, aka "Rocket" mode. With this extra help, I happily, stuck with Claire for the day, enjoying day 2 with less strain on the legs. The feeling of success and accomplishment at the finish had me on a high for days. Did I just manage 120km and see all those sights in 2 just days! I must admit, I am excited for the next trip (maybe upgrade to a tent next time though).
Learn more about the E-Adventure here: