Home to Rome E-Adventurer
Home to Rome E-Adventurer
We asked our Cairn customers to share their E-bike adventures with us & first in line with an epic long distance adventure was: Paul Collingwood from Wimbledon, United Kingdom. Last June, Paul embarked on a mission from Wimbledon to Rome, yes, you read that correct, Rome, Italy!
We wanted to hear more.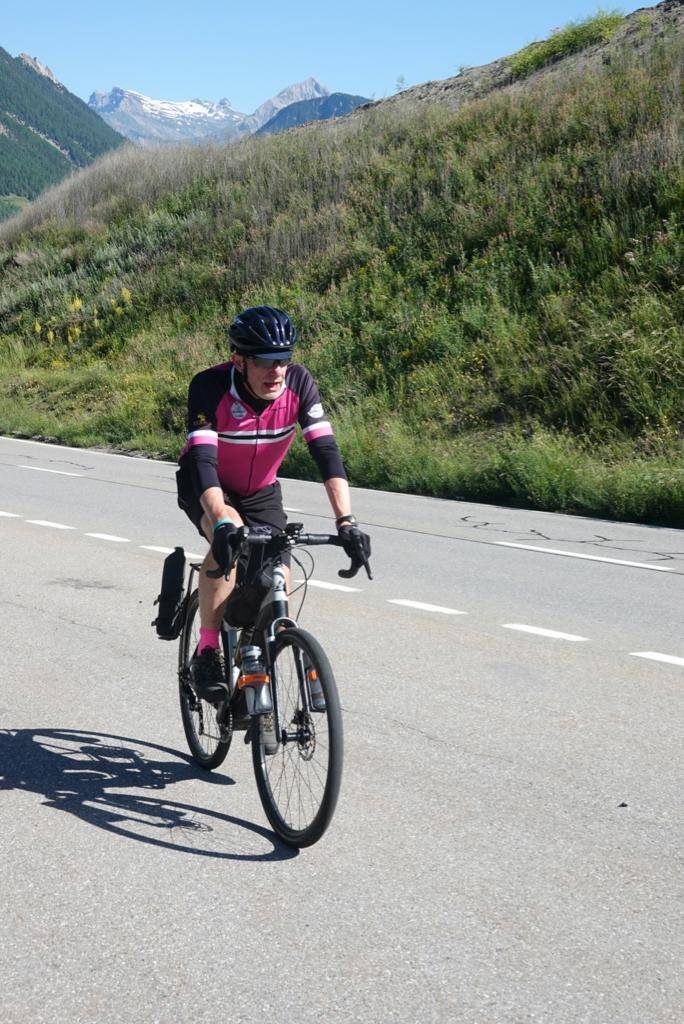 What route did you take?
We followed the ancient pilgrimage route known as the Via Francigena that goes from Canterbury Cathedral to the Vatican through France, over the Alps in Switzerland (Grand St. Bernard Pass), across the Apennines and then down through Tuscany to Rome.
What distance did you cover on this trip?
Overall, the route was 1265 miles (2035 km) and took 23 days (including 3 rest days).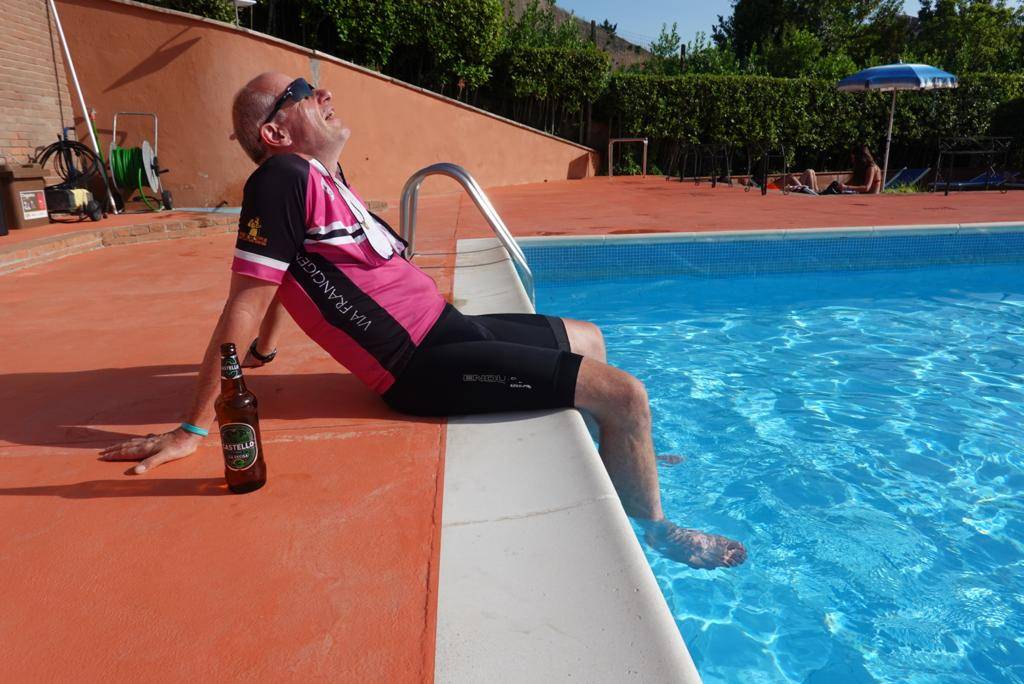 How was the bike & battery for the journey?
Overall, the experience was great. I took 2 batteries but found that by dialling down the power setting in Breeze and turning off the motor on the flatter sections of the route, I could easily cycle on average 70 miles per day and still have plenty of battery leftover. The only time I needed to switch to the second battery was going over the St Bernard Pass but I was probably playing safe going into the steeper final section of the route. (If you haven't travelled over the st Bernard Pass, it sits at 2188metres above sea level and there was still snow there in June)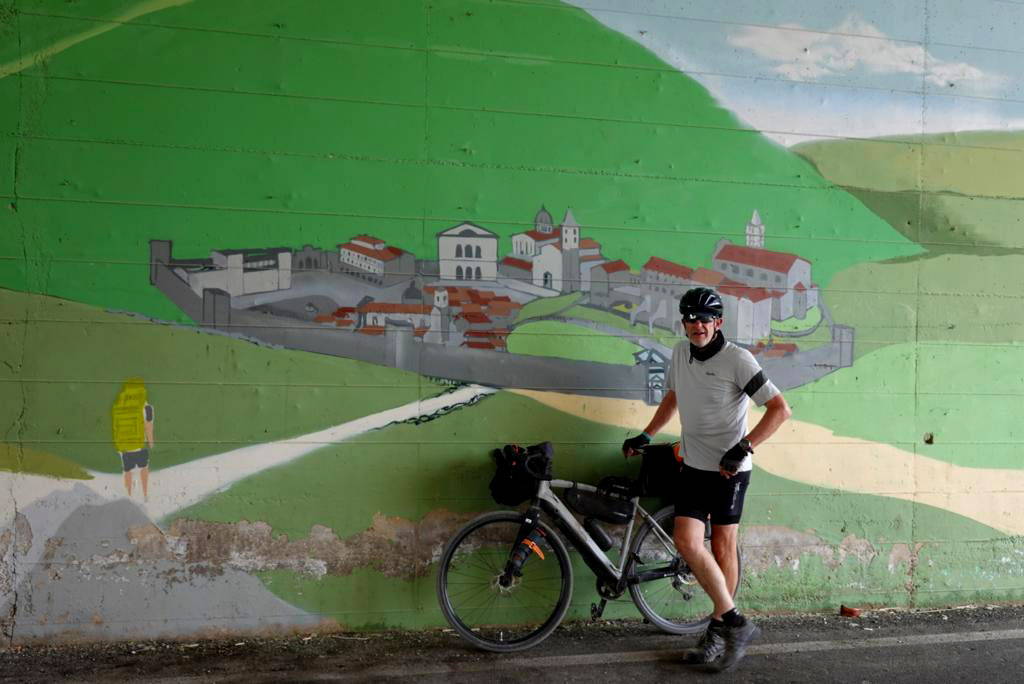 With a journey like this, there is something that always goes wrong, did you have any issues along the way?
The bike worked really well and the only mechanical issue I had was a broken spoke – probably caused, rather carelessly, when I hit a bollard less than a mile from leaving home!!
Why did you choose the Cairn Adventure E-Gravel bike for this trip?
The fact is that while I'm a pretty fit 62 year old, travelling over that distance which included high peaks, hot weather and rough terrain, wasn't a reasonable ask of my body on a normal bike. So, the combination of the Cairn E-Adventure with the Fazua motor allowed me to go further, higher and quicker whilst carrying enough kit to complete a 23 day trip.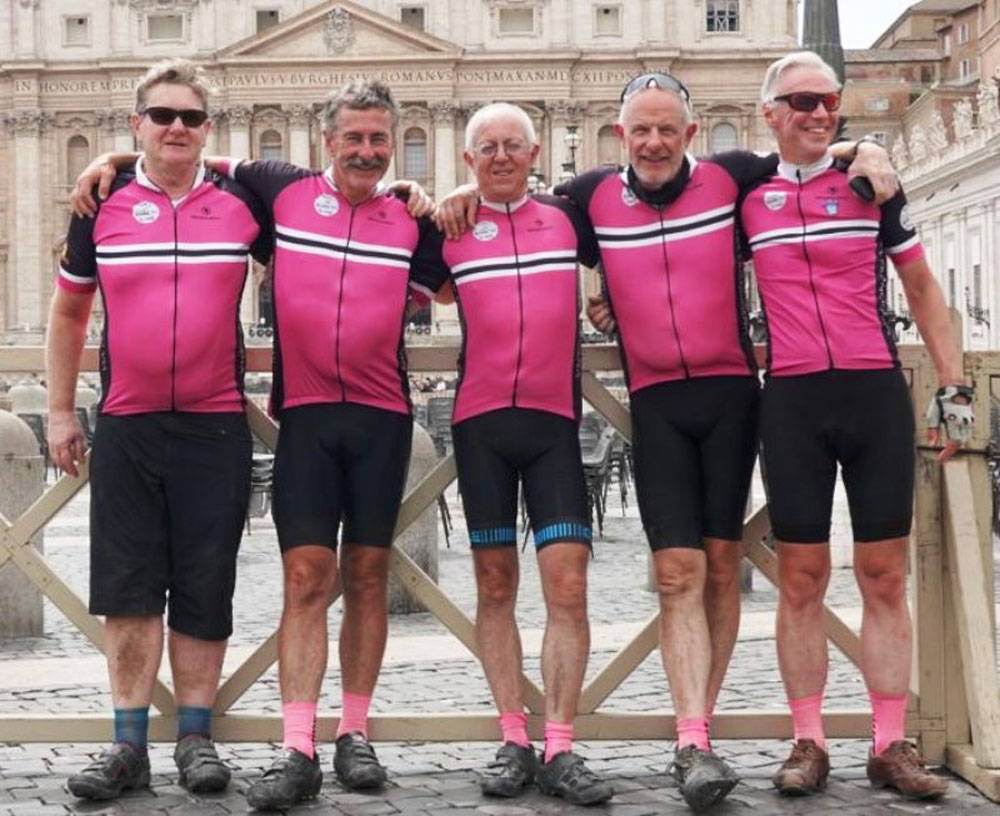 You would have to carry a fair amount of kit for 23 days, what was your set up?
To be fair, we were staying in guest houses so didn't need to carry camping equipment! Otherwise the usually stuff, bike tools in case of mechanicals, clothes for on and off the bike and room for food and snacks of course. I split most of this across a Tailfin rear rack and large handlebar bag. Also had a small frame and top tube bag.
It sounds like you have the E-adventure bug, so what's next?
The next trip is quite modest in comparison. We're cycling the Normandy coast from Cherbourg to Calais visiting the D-Day landing beaches, memorials and museums. Overall, the trip from and then back to London involves cycling about 900 miles.
To learn more about the Cairn E-Adventurers Challenge and to be in with the chance of being featured next month, make sure to sign up to our mailing list below and follow us on Instagram @cairncycles