Mike Aylwin's Everyday BRAVe
Mike Aylwin's Everyday BRAVe
Mike is one of our technical and warranty team here at The Rider Firm, but under the surface he's much more than that. A serious all-weather mileage racker, dad of two and one of the few people we know that's doesn't have any interest in obtaining a driving licence.
So, it comes to no one's surprise that Mike has clocked some serious miles on his Cairn, potentially more than our resident adventurer, Stan (we will have to verify this).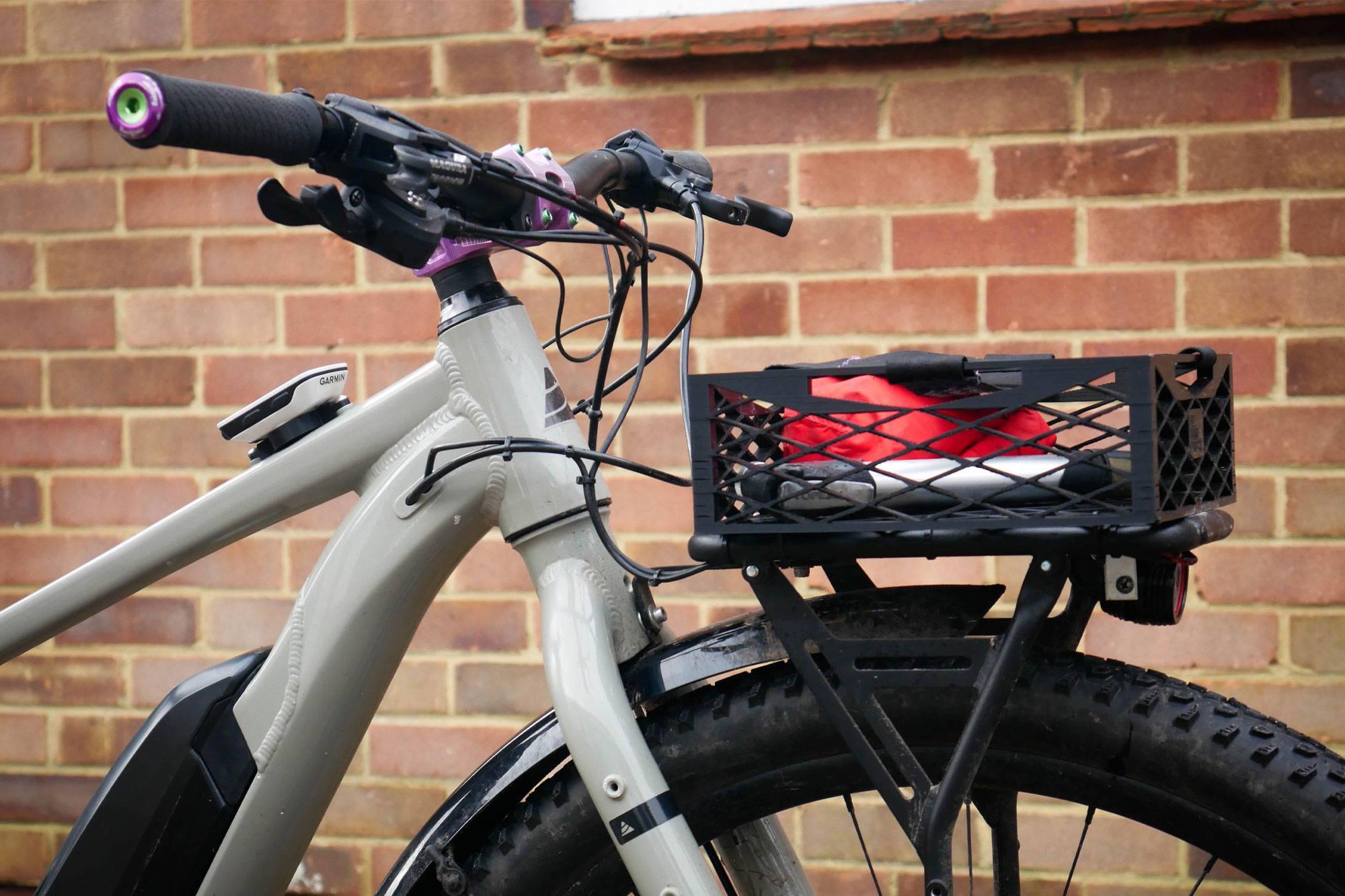 Understandably, Mike is our go-to-guy for quickly racking up all-weather test miles, traveling roughly 50km a day, 5 days a week, back and forth between his home on the coast and the TRF UK office. During the summer months he takes the paths less travelled and tackles the South Downs Way, whilst in the winter he circumnavigates the deluge that is normally the West Sussex Lanes.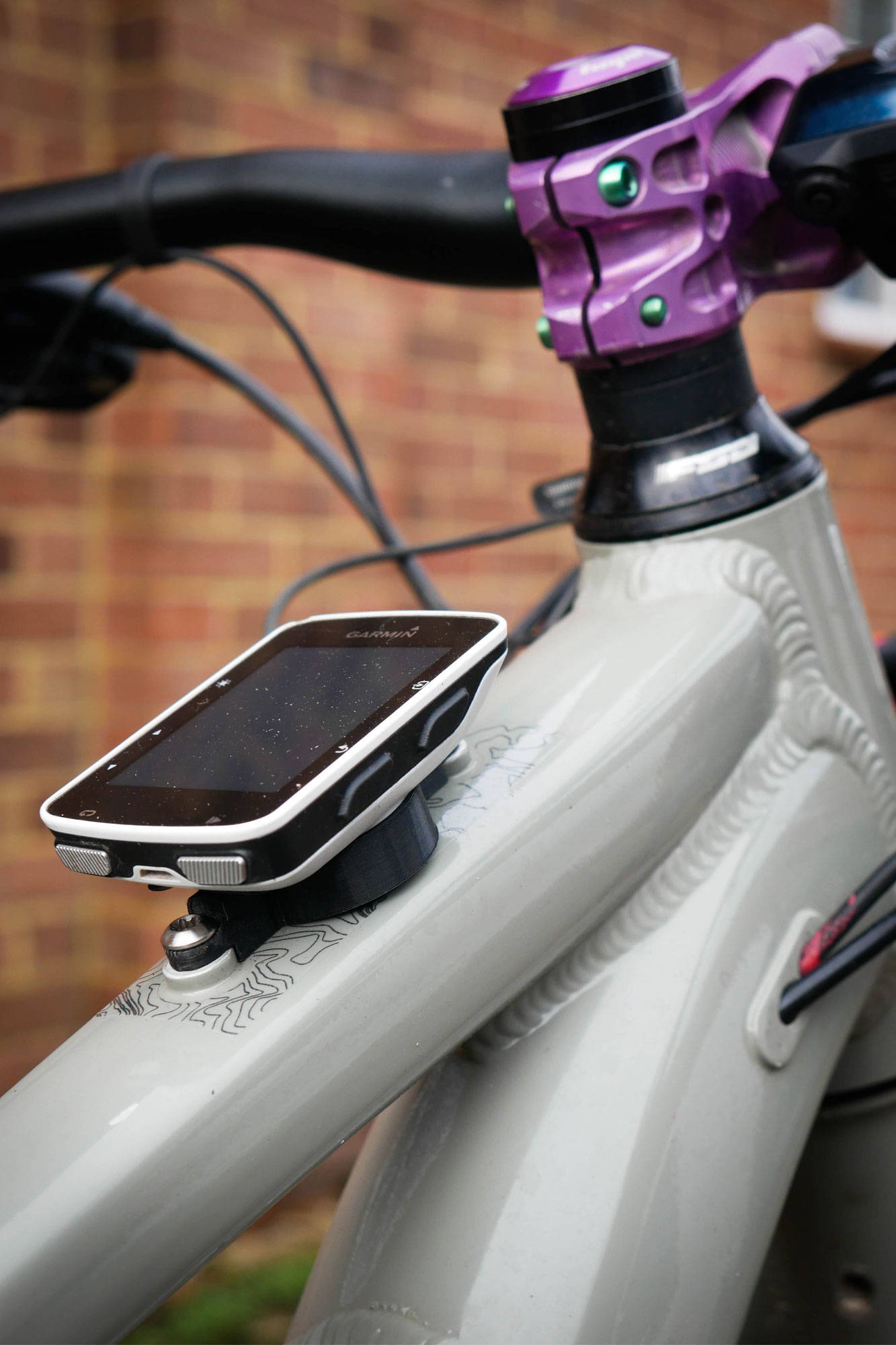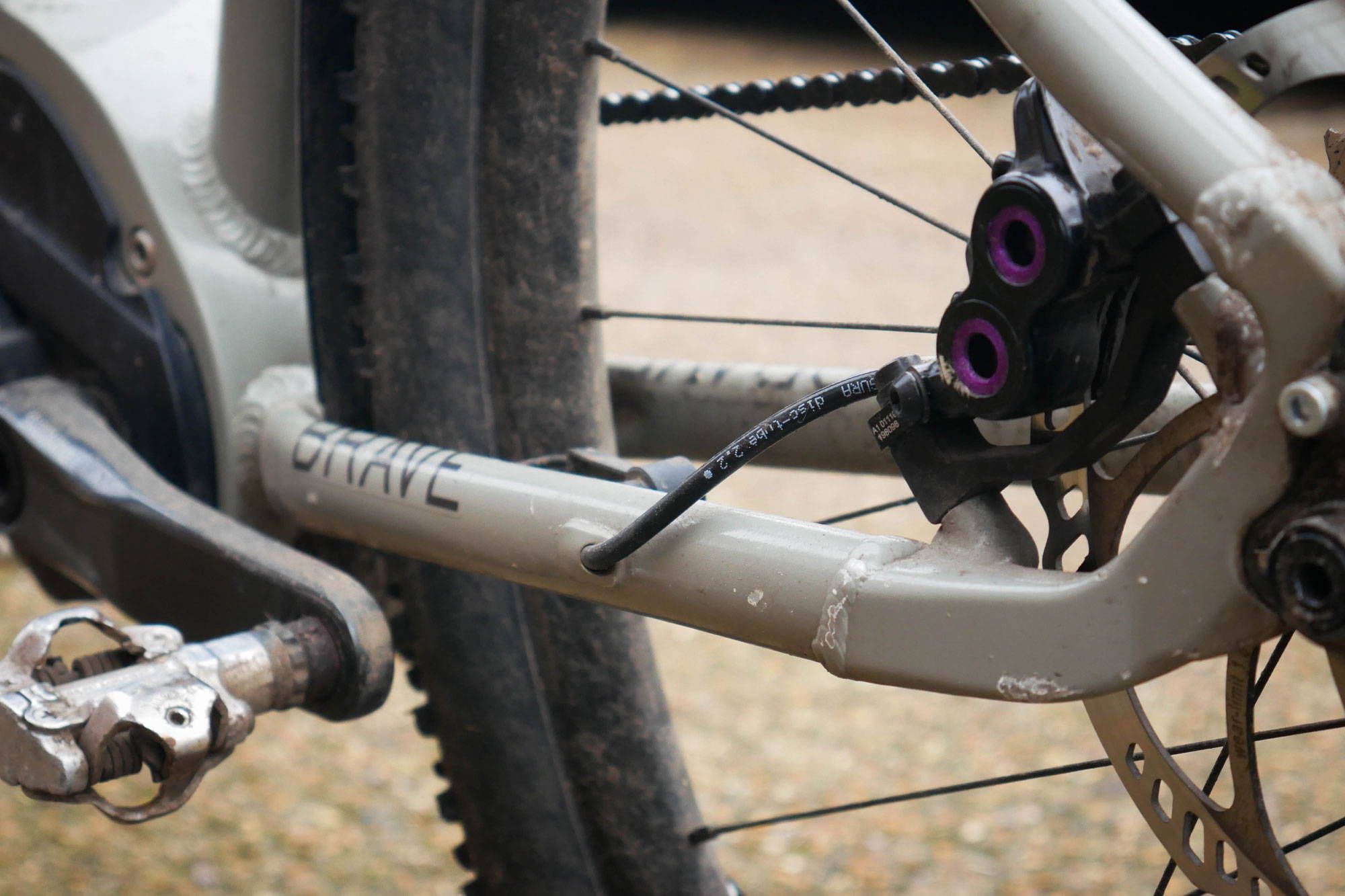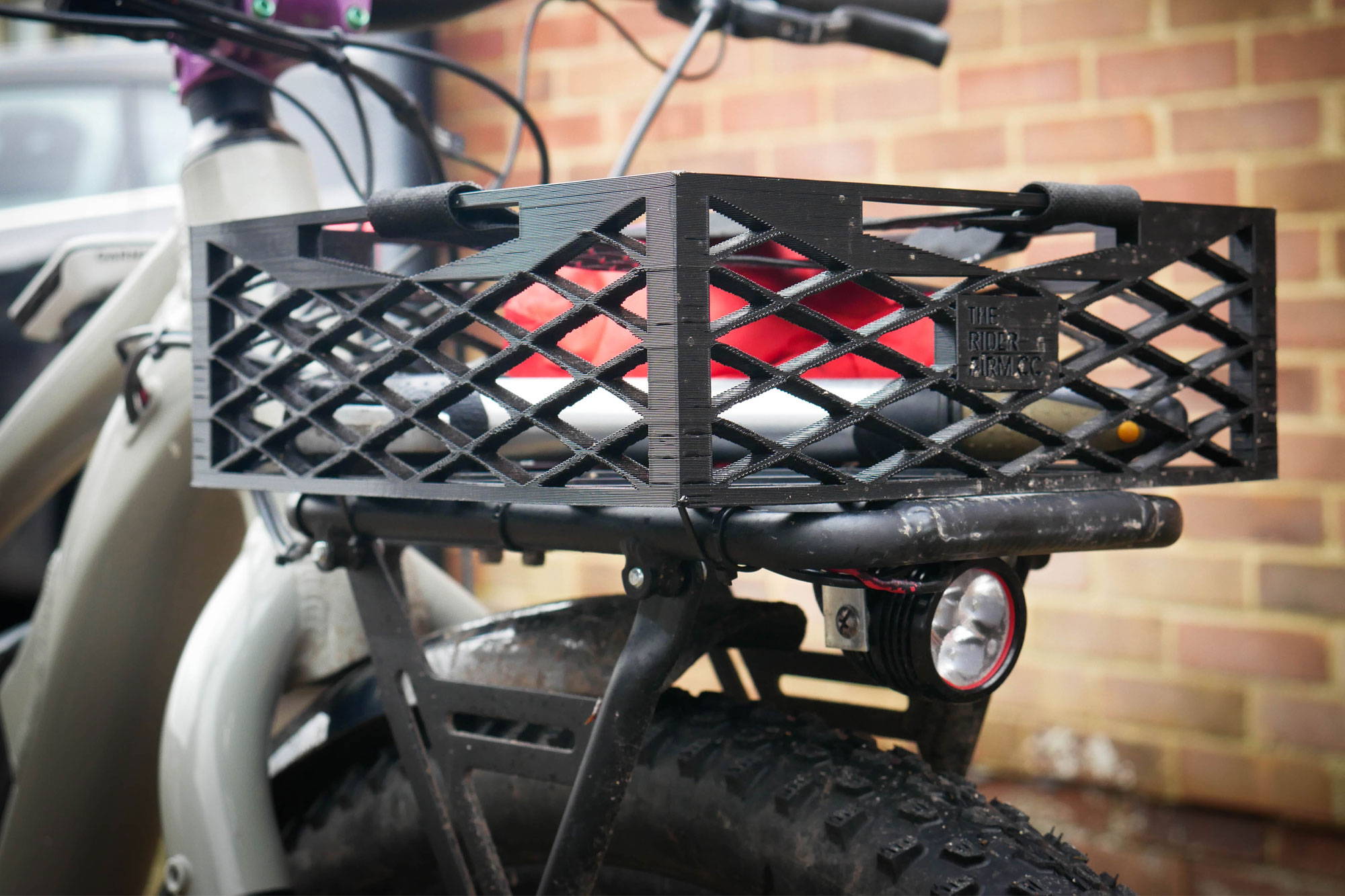 Mike is a rarity these days, not only does he rely on his bike for his commute, but his Cairn also doubles up as the family shop runner, coffee shop pickup and pub bike on the weekends.
Being an employee of The Rider Firm has its benefits. Mike is now the proud owner of the original BRAVe sample bike. Built and specified to meet Mikes daily needs, along with some awesome homemade trick custom parts.
Specification:

• Cairn BRAVe Prototype, fitted with a Shimano E7000 and a 400wh Battery
• Shimano Deore 12 speed Groupset
• Magura MT5 4 Piston Brakes
• Hope Purple Finishing Kit
• Custom Hunt XC Wide MTB Wheelset, kitted with Schwalbe Racing Ray and Ralph Tyres
• Accessorised with an Old Man Mountain Elkhorn, SKS Fenders and Exposure Fuse/Redeye E-Bike Lights.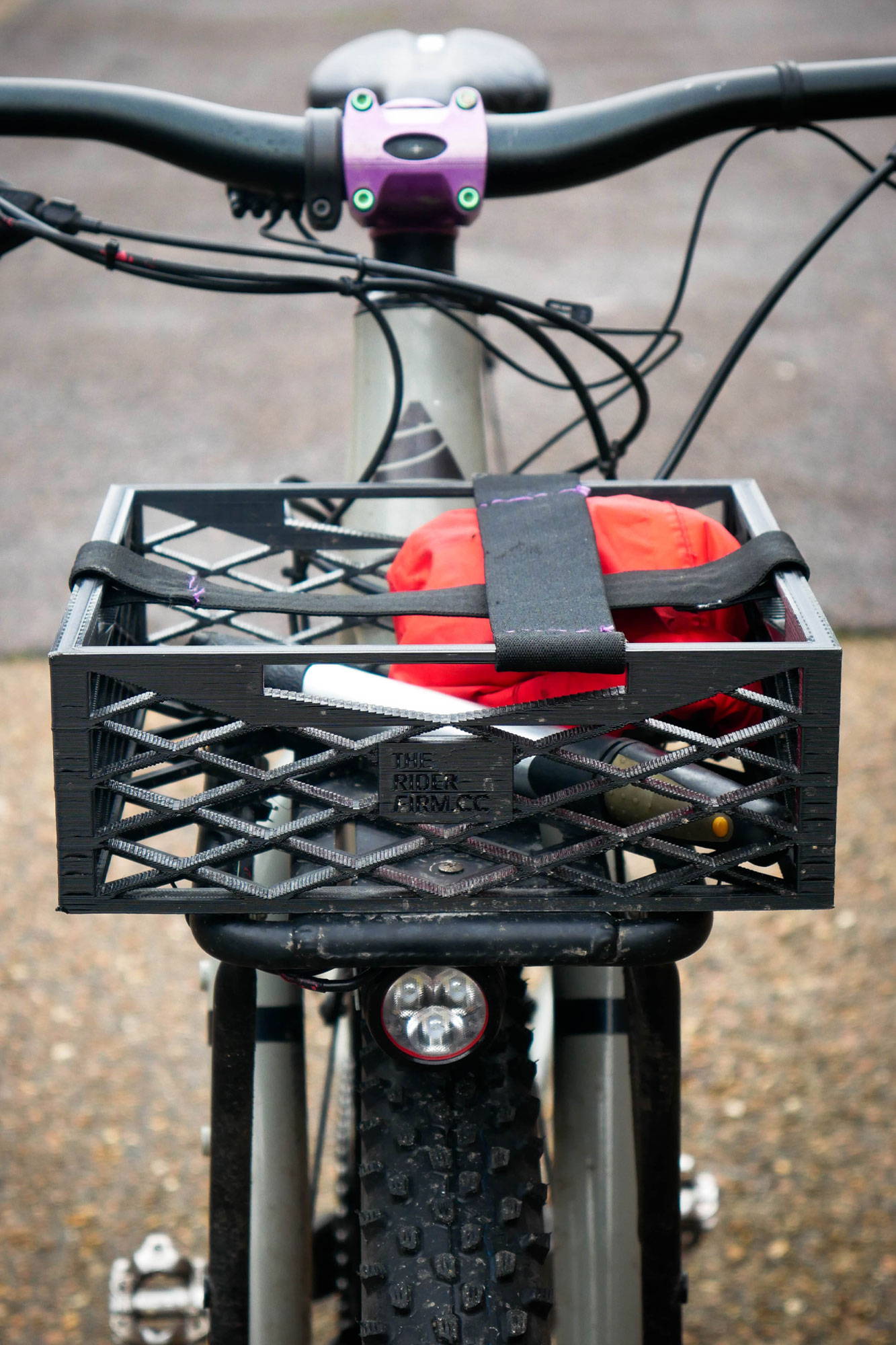 If Mikes bike build wasn't cool enough already, he has equipped it with some rather unique parts, which can only be found on his bike, due to his interest in playing with 3D printers. So, we present to you the only one of its kind TRF basket and TT mounted Garmin, designed specifically for his Cairn BRAVe. He even found the time to sew some straps in the basket.

What can we say, an amazing bike for an amazing person, keep doing what you do Mike.
The Cairn BRAVe is available for pre-order now. You can order yours below.